High mountain
Traversata del Weisshorn (4506m) – der Diamant des Wallis – il diamante del vallese
From € 1500
Level Advanced
Duration 3 days
Zone 4000 of the Alps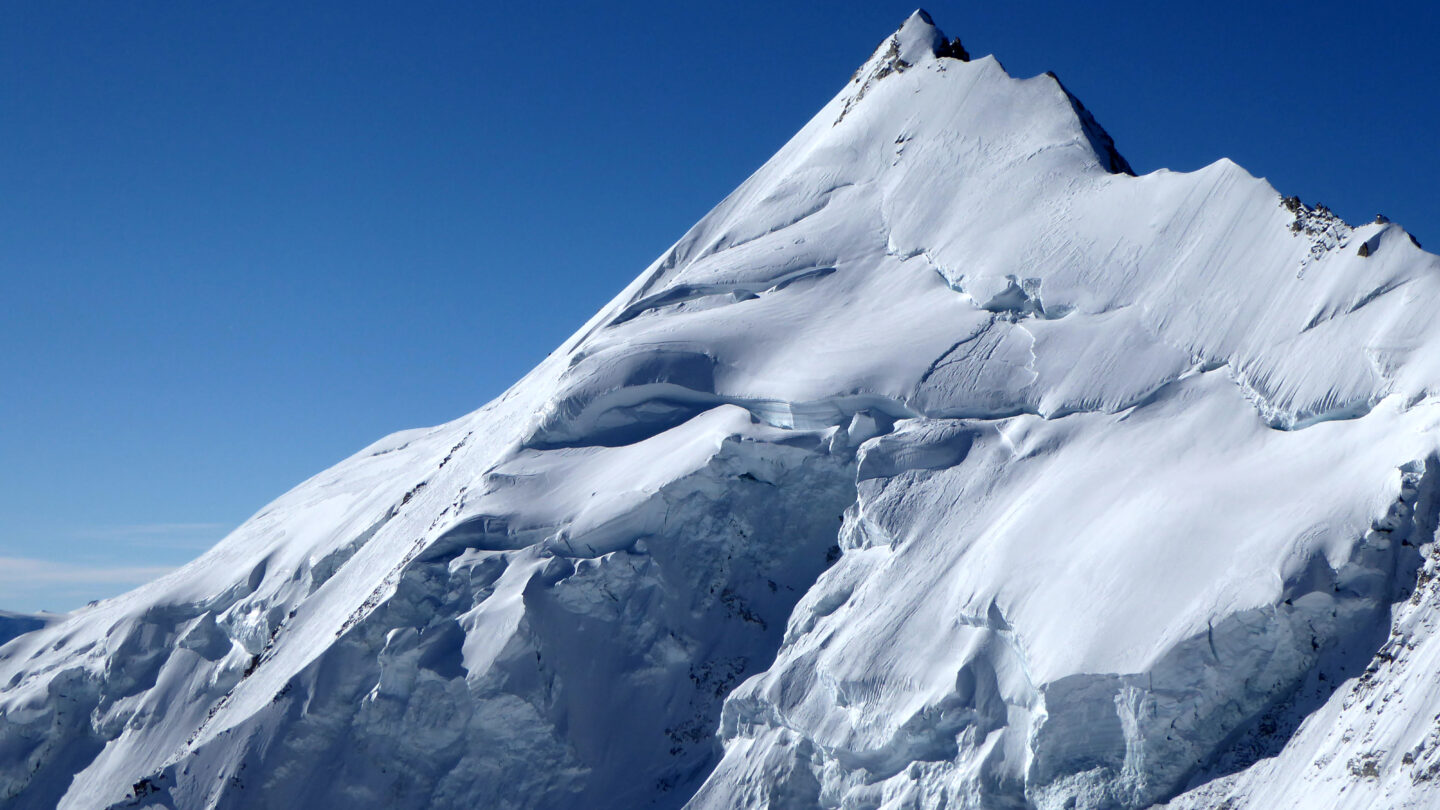 The Diamond of Vallese: the definition of a mountain has never been so well chosen. The region where it is located, the Vallese in fact, is already one of the most beautiful in the entire Alpine arc, a hunting area for lovers of 4000s.
Technical description
This peak, visible from any mountain in the region, is a real diamond. A perfect triangle on all three sides characterizes it. The German name White Horn derives from the shining white of the splendid north-east face studded with several ice seracs. Three large ridges divide the slopes: west Schäligrat, North and East, the latter crossed by the normal route.
The crossing of this splendid mountain is one of the great rides in the Alps, in a solitary and extremely wild environment. It follows the north ridge, first ascending to Bishorn (4163m) from Cabane de Trarcuit (3256m) above Zinal (1675m), then descending along the normal route on the east ridge to the Weisshorn Hütte (2932m) and from there to Randa (1403 m) in the Mattertal.
The northern ridge is characterized, in the central part, by a large tower (Grand Gendarme) and this is the most difficult climbing section with passages of grade IV, it then becomes a sharp crest of snow on both sides.
Equipment
crampons

ice axe

harness

boots

backpack

water bottle

winter clothes

waterproof k-way

underwear

gloves

bonnet

sunglasses

suncream

limited food supply

sleeping bag
Info
Difficulty:
North ridge: II and III with IVth grade passages.

South ridge: I and II with III degree sections and snow slopes up to 45°.
Physical condition: excellent training and adaptation to altitude.

Technical preparation: Ability to climb rock up to grade V, good technique on mixed terrain with crampons.
Elevation gain:
Zinal – Cabane de Tarquit +1580. Time 4 hours.

Cabane de Tarquit – Weißhorn +1350 m. Time about 8 hours.

Weißhorn – Weißhorn Hütte -1570 m. Time about 5 hours.

Weißhorn Hütte – Randa -1530 m. Time 3 hours.
Number of people: 1, individual fee = 1500 euros.