Level Intermediate
Duration 1 day
Zone Adamello Presanella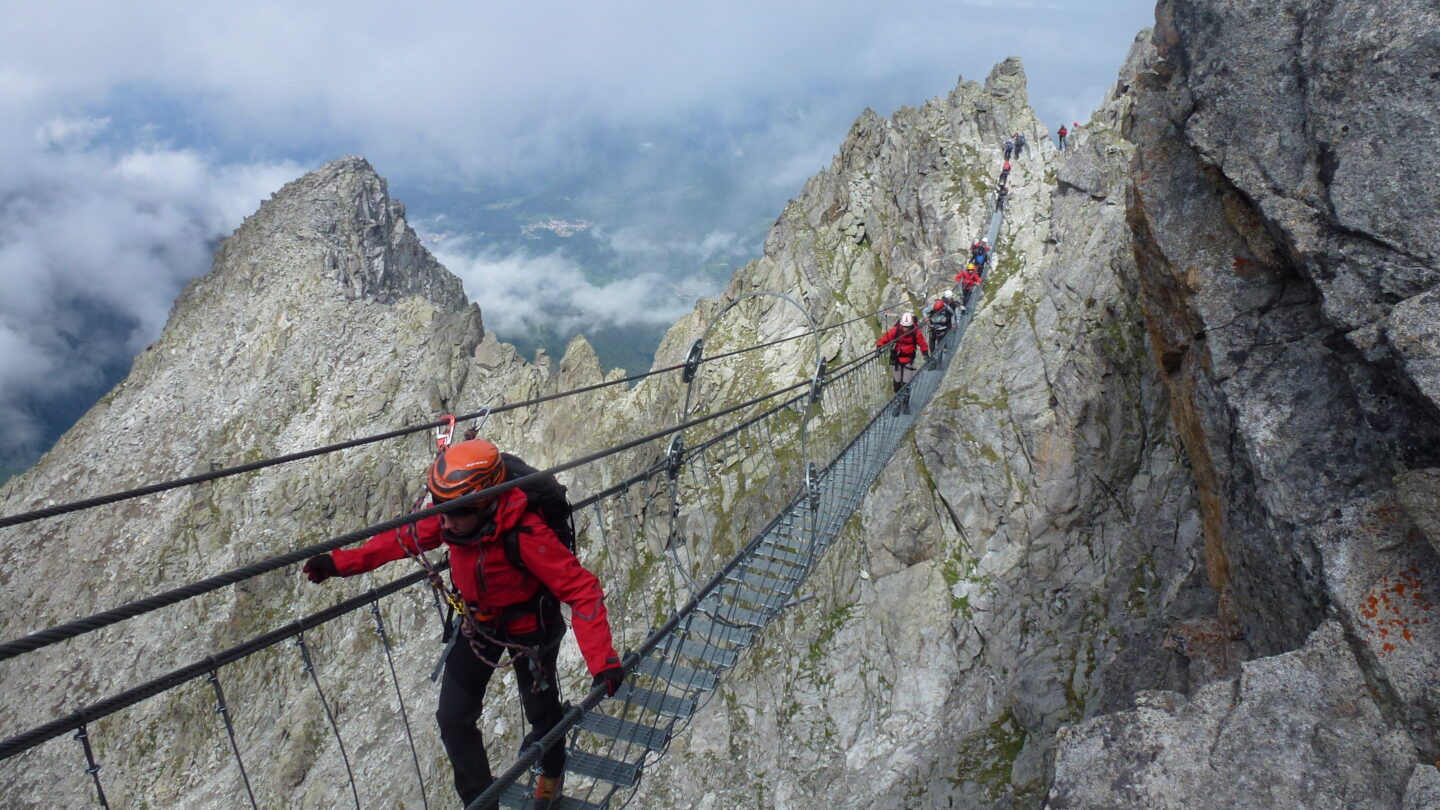 It's an historical route dating back to the First World War, interesting even for the incredible landscapes it offers. The path follows the military walkways and trenches; its view embraces the Presena glacier, the Ortles-Cevedale groups of mountains in the distance, the Bernina group and the Brenta group. During the climb it's common to find floral species of high-altitude peaks and granitic terrain.
Technical description
From the cable car station Paradiso, we climb up to the Passo di Castellaccio, and after a brief and exposed passage we find ourselves in front of the Pilastro del Gendarme di Casamadre. We'll get over it through a narrow tunnel, reaching the other side where we'll carry on walking on an easy trail until Punta Lago Scuro (m 3166), where it's possible to see an old military hut (Amici della Montagna) restored as a museum.
Then, we'll descent to Passo Lago Scuro and go back to the new cable car station Presena.
Equipment
harness

via ferrata kit

helmet

mountain boots

small backpack

water bottle

light k-way

sunglasses

limited food supply

gloves

bonnet.
Info
Individual fee – 90 euros, with a minimum group of 4 participants.
Not included in the fee: tickets for the cable car.