Families
In cresta sulle Maddalene
From € 120
Level Intermediate
Duration 2 days
Zone Ortles Cevedale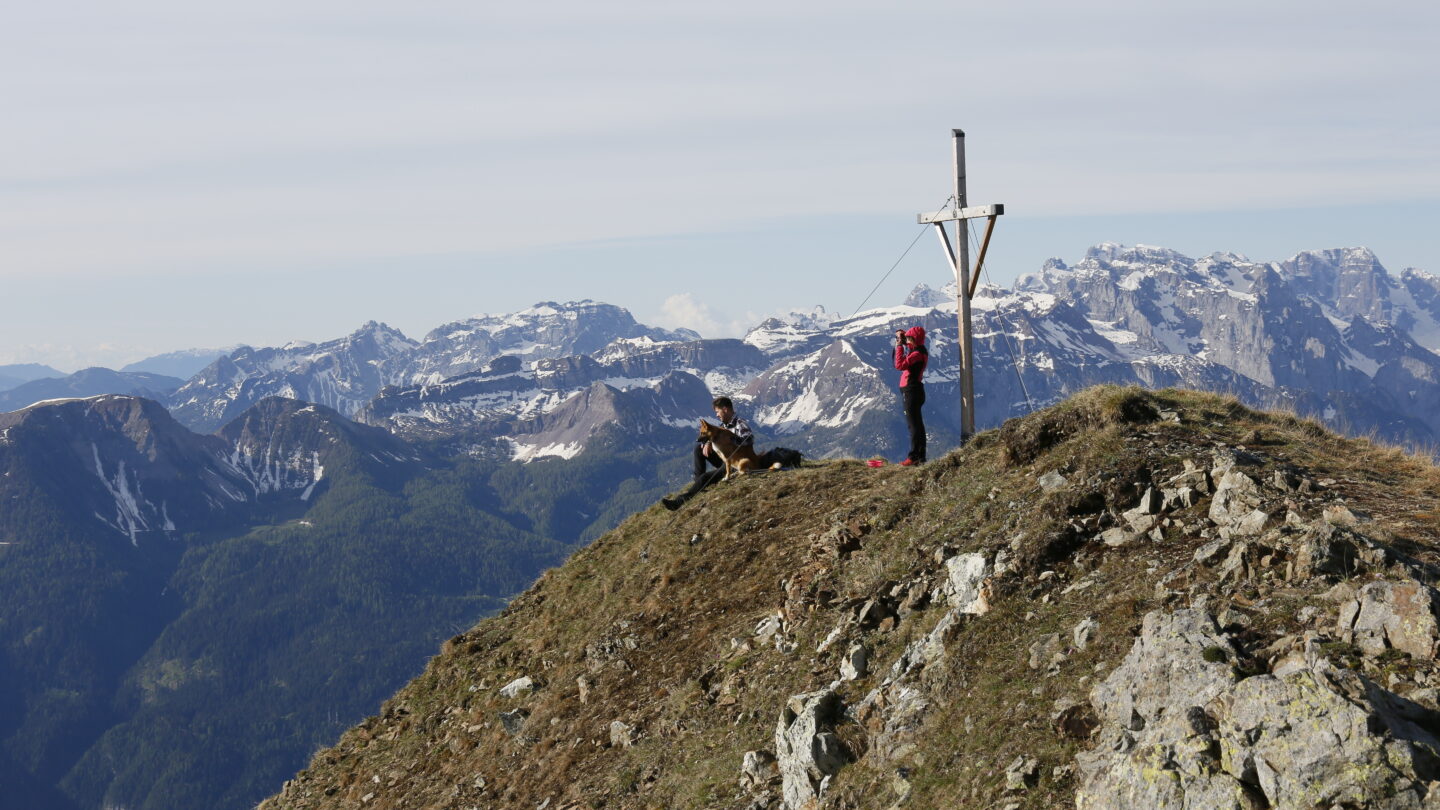 Wild experience along ancient shepherd's roads which conjugate Val di Bresimo to Val di Rabbi.
Technical description
DAY ONE: meet up with the Mountain Guide at the office Guide di Malè. From here, we reach (45 minutes by car) Malga Bordolona bassa. Next to an area with sparse vegetation, we climb up to Malga Preghena. Through pastures covered in flowers we will walk over a panoramic path which will take us to Pass de L'Om (2323 m). It's possible to climb up to Cima Lac and Vesa. Then, we start descending to Malga Cortinga and then to Malga Mondent alta (1903 m), where we spend the night.
DAY TWO: from Malga Mondent we reach the ridge of Rochet, which we will follow to Cima Mandrie (2583 m). Once reached the summit, we start to walk over the aerial line which divides Val di Rabbi from Val di Bresimo: the landscape is breath-taking and, by climbing up many peaks and passing by rocky pinnacles, it enriches our view until Vetta di Castel Pagano (2602 m). From here, we descend to Malga Bordolona alta and we go back to the start next to Agritur Malga Bordolone bassa.
Equipment
mountain boots

backpack

water bottle

waterproof k-way, gloves

bonnet

sunglasses

limited food supply

sleeping bag
Info
Individual fees – 1 person = 540 euros, 2 people = 300 euros, 3 people = 220 euros, 4 people = 180 euros, 5 people = 150 euros, 6 or more people = 120 euros.
Fees don't include the half board of the Guide for the night spent at Malga Mondent, which will be taken care of by participants