Courses
I 4000 del Monte Rosa
From € 350
Level Intermediate
Duration 3 days
Zone 4000 of the Alps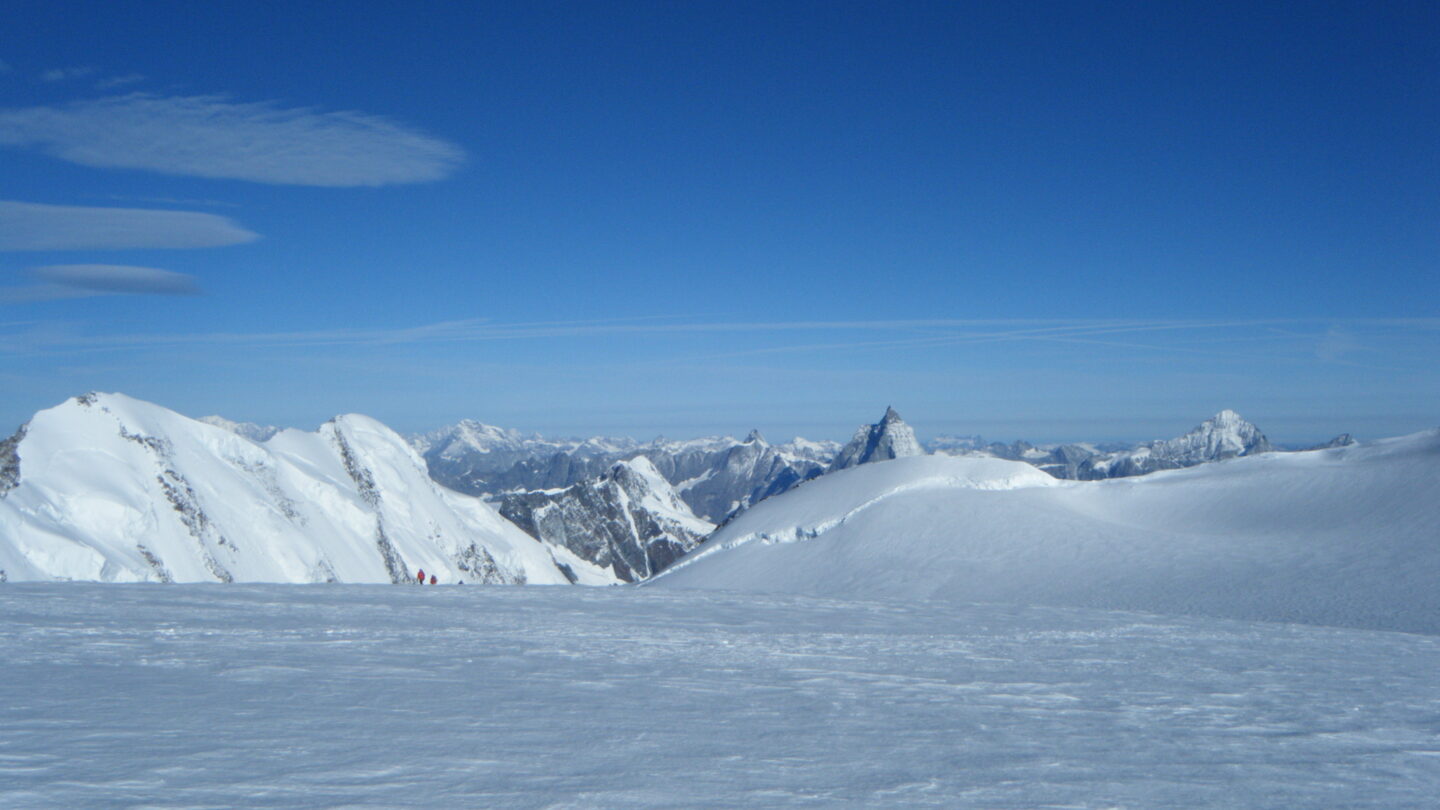 It's a program suitable for those who want to try mountaineering activities in the summer, at high altitude, among glaciers and majestic peaks.
In three days we will reach 4/5 peaks over 4000 meters and obtain the basic notions to face classic ascents at high altitude.
Technical description
DAY ONE: transfer to Alagna Valsesia, ride with the cable car to Punta Indren (3275 m) and brief ascent to Capanna Gnifetti (3647 m). The ascent includes a brief lesson on how to properly move on a glacier with crampons, useful knots and self-belay (then, we spend the night at the hut).
DAY TWO: ascent along the main path to Piramide Vincent and Ludwigshohe (4342 m), descent to Capanna Gnifetti again (second night at the hut).

DAY THREE: ascent to Colle del Lys (4248 m), Zumstein peak (4563 m), Punta Gnifetti (4554 m), lunch at Capanna Margherita (the highest hut in Europe) and then back to Alagna.
Equipment
harness

helmet

boots

crampons

ice axes

sunglasses

limited food supply

light k-way

water bottle

small backpack

change of underwear

gloves

bonnet

clothes suitable for low temperatures.
Info
Individual fee – 1 person 1000 euros, 2 people 550 euros, 3 people 410 euros, 4 people 370 euros.
It's possible to rent crampons, ice axe and harness (if requested).

Not included in the fee: the guide's half board for the two nights at the hut (the participants will take care of it).