Level Advanced
Duration 2 days
Zone Ortles Cevedale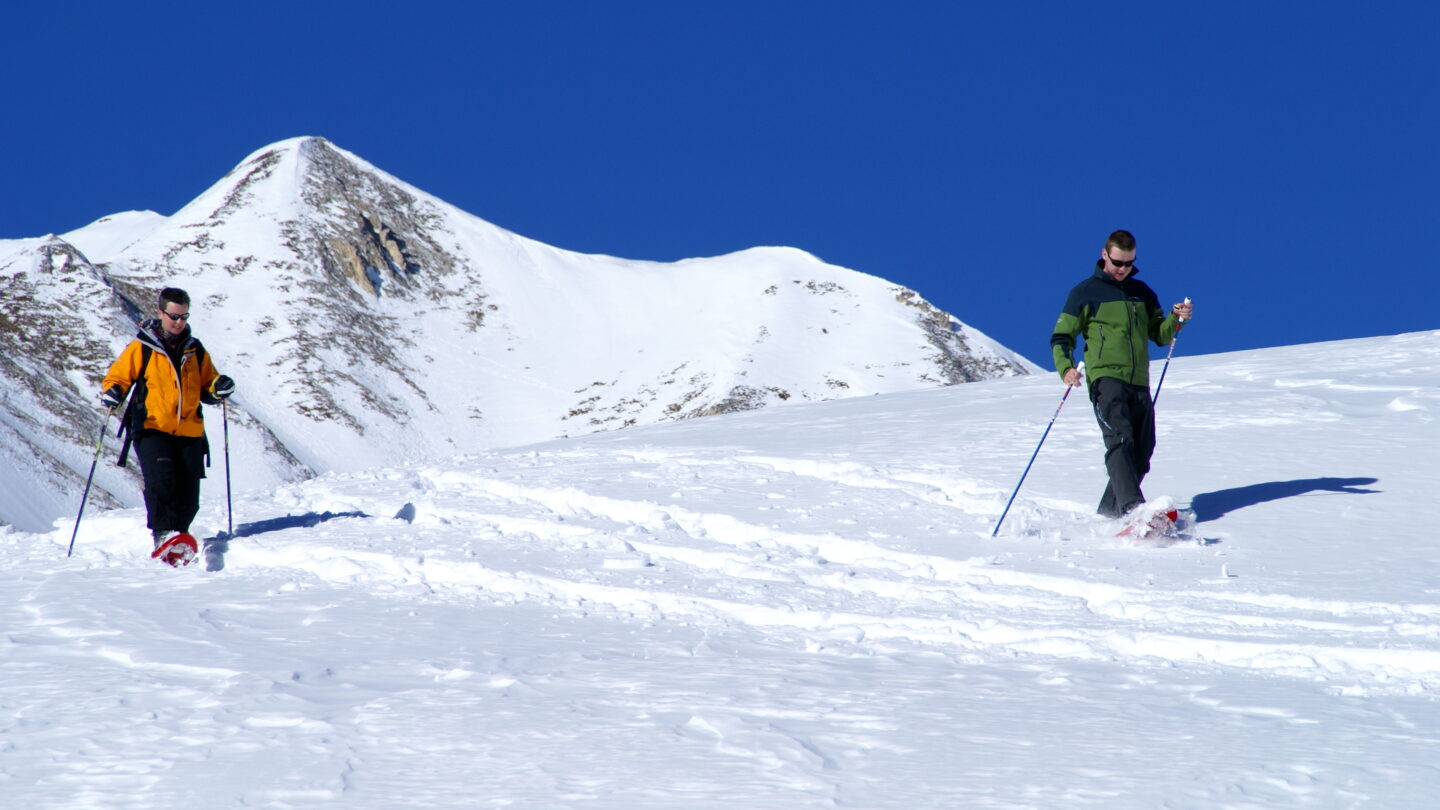 Wonderful and satisfactory peak; easily accessible, extremely scenic over the line between Trentino and Alto Adige. The route is ideal for those who are living the first experiences in high altitude with snowshoes. The environment is typically glacial, and it's characterized by tongues of ice descending from the peaks all around.
Technical description
DAY ONE: departure from Val Martello, Rifugio Genzianella (2055m) – ascent to Rifugio Martello (2610m) – ascent to one of the peaks surrounding the hut – brief overview of self-aid techniques and progression on the glacier – overnight stay at the hut.
DAY TWO: ascent to the summit by crossing the Vedretta Alta glacier – back to Rifugio Genzianella. Elevation gain: +600m/+800m (day one); +700m (day two).
Specific equipment is provided by the school of alpinism.
Equipment
snowshoes

hiking poles

ARTVA

shovel and probe

backpack,

water bottle or thermos

winter clothes plus waterproof k-way

underwear

gloves

bonnet

sunglasses

sun cream

limited food supply
Info
Individual fee – 1 person = 540 euros, 2 people = 300 euros, 3 people = 220 euros, 4 or more people = 180 euros