Level Advanced
Duration 2 days
Zone Adamello Presanella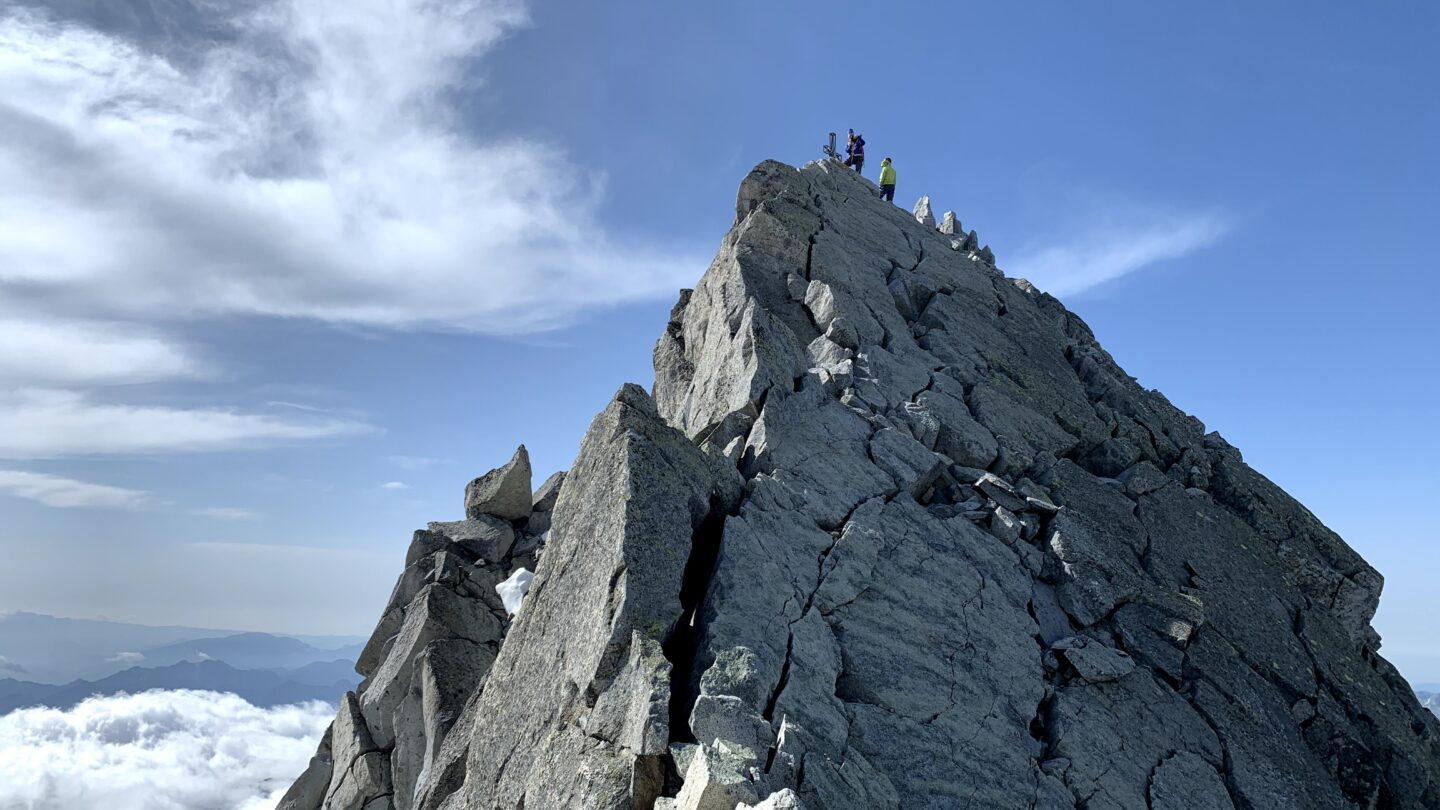 It is the most impressive mountain of the southern part of the group, majestic and full of historical hints. Its eastern ridge, very aerial and with climbing passages up to grade III, is certainly one of the most interesting in the mountain group, comparable to the most beautiful crests of the Alps.
Technical description
From Val di Borzago, you go up to the Carè Alto hut, the path is steep but the setting is fantastic. Overnight in the hut.
The following day, we go up the military path to the Bocchetta del Cannone from which, through scree and glacial debris, we climb back to the eastern glacier from which we will take the ridge. From the summit we return along the standard route towards the Niscli fork, at an altitude of 2937 meters, and from here we return to the hut along the path.
Equipment
crampons
ice axe, harness
boots
backpack
water bottle
winter clothes
waterproof k-way
underwear
gloves
bonnet
sunglasses
suncream
limited food supply
sleeping bag
Info
Individual fee – 1 person = 500 euros, 2 people = 320 euros.
Not included in the fee: the half board of the Guide for the night spent in the hut (which will be taken care for by participants).
It's possible to rent the equipment (crampons, ice axe and harness)